Recently I read a discussion about how sometimes email service provided by mail.ru is unstable and mixing accounts, messages and inboxes.
After that I decided to check my old*mailbox@mail.ru. It's a very old account of mine, that was getting mostly junk emails and occasional messages sent to my neighbour with old*mailbox@list.ru address.
What I found there was one strange notification from ask.fm: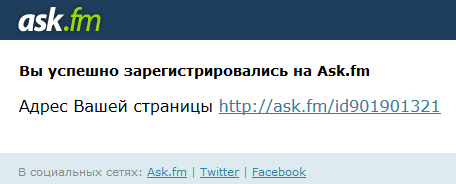 It says that I have been successfully registered at Ask.fm, and that my account there has id901901321. I've never been to ask.fm before and I haven't used this email address for registrations for years. So, I'm intrigued and go to ask.fm/id901901321: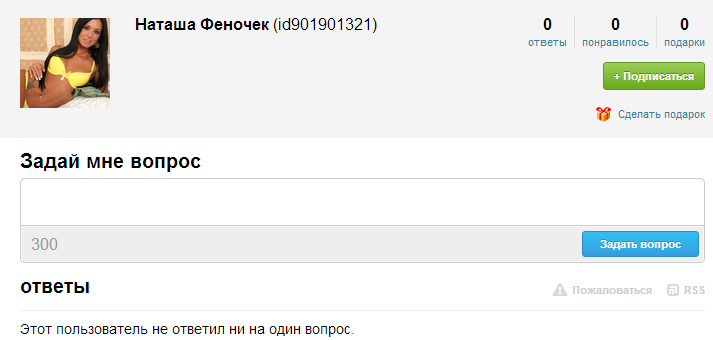 My account page says my name is Natasha Fenochek (it's really not). Ok, name is not so bad and boobs look fine. Also, yellow color is my favourite. I wonder if there are any other pictures of me on the net?
So, I make a google search by image: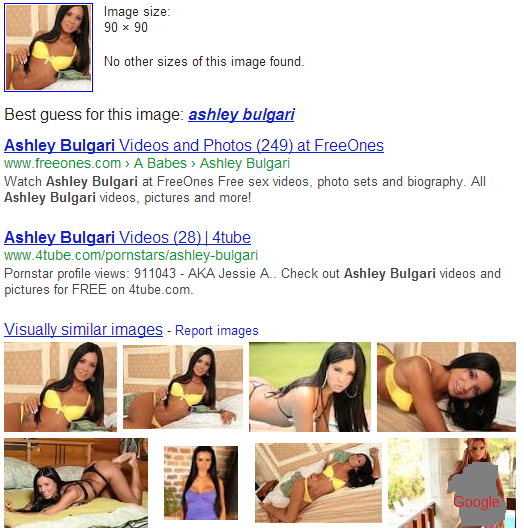 Ok, so my name is not Natasha Fenochek after all! My real name is Ashley Bulgari and I'm a pornstar.
According to zeroes in my ask.fm profile (this whole 'investigation' started from the noficication sent about it), I'm not a very sociable pornstar.
I wonder, why would I "create" my account at ask.fm in the first place? Let's have a look at ask.fm twitter: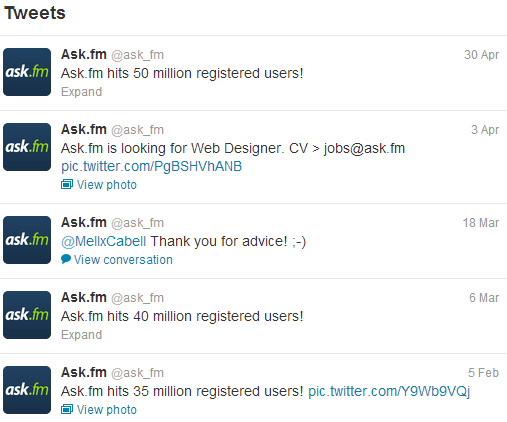 Wow, they are getting like MILLIONS OF MONTHLY REGISTRATIONS. Simple math tells me that they have got more than 10 millions new users during 2 months: March and April'13.
I suspect they are going to sell their so-called 'service' before it's dead like FormSpring. So they are flooding their user base with fake accounts using spammer address lists and pornostars' photographs.
Great business.
This post was originally written in Russian and published on my Russian blog zliypes.com.ua on Saturday, 05/18/2013.